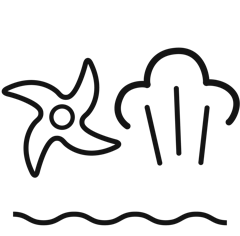 Steam Blend Sterilise Warm

Preserves Flavours & Nutrients

cook up to 12 meals at one time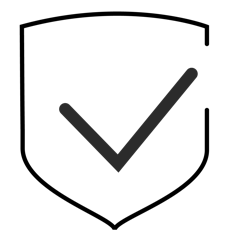 Steam

The multi function baby food maker is designed to steam your baby's food in the healthiest way possible, preserving all the natural vitamins and nutrients. The baby food processor will steam anything, including meat, fish, pulses and veggies. Best of the all the auto function will steam then blend, so you come back to healthy ready made meals that are all done for you.

Blend

The powerful baby food processor will puree steamed fruit and vegetables in seconds. Plus the blades are sharp enough to blend foods such as chicken or meat. There is no need to move or wash the unit, simply empty your steamed or cooked food into the blending unit, flick the switch and the mixer will give you a consistent puree in seconds. In pulse mode, you can produce chunky or smooth meals for baby.

Sterilise

The steamer blender also enables you to steam sterilise items including baby bottles (all major brands), pacifiers, teats and other accessories. Bottles can be sterilised in just 6 minutes and all main brands in all sizes can fit.

Warm

You can use the baby food maker to safely and gently defrost and warm your bottles, baby food pouches and breast milk bags via the warming function. Defrosting via steam is a gently, even and safe way to ensure vital nutrients are maintained.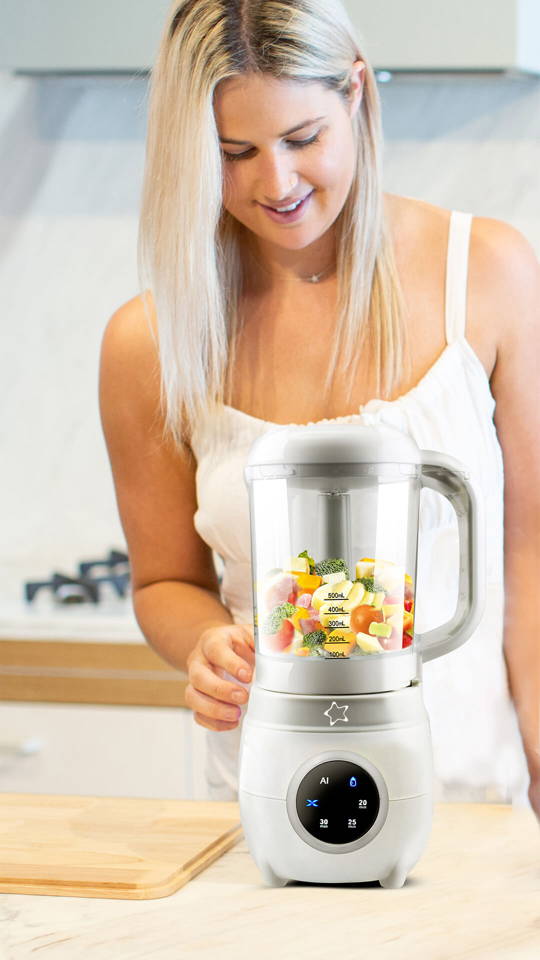 What is the Cherub Baby Fresh Food Feeding System?
At Cherub Baby, we believe that making home-made nutritional baby food is the best start for bub and doesn't have to be hard work. We've carefully developed a solution that covers every part of home-made food prep from making nutritious baby food to storing, labelling, freezing, warming and serving in a quick, easy, no mess, no fuss way.

We call this our fresh food feeding system.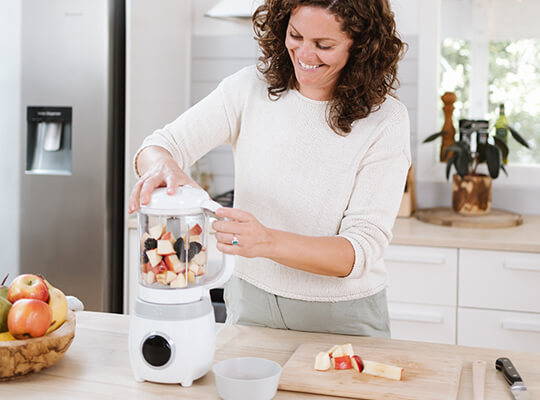 Steam and Blend

Our 4 in 1 Baby Food Maker gently steams fruits, veggies, meat and fish preserving nutrients and vitamins. After blending, simply pour purees straight into our reusable pouches.

Reusable Food Pouches

The no mess easy way to portion home-made baby food, yoghurt, smoothies and more. Simply pour in food, seal the ziplock , label and enjoy no mess direct feeding by attaching spoons and spouts.

Wash Off Pouch Labels

Label your reusable pouches with these easy stick on labels. Name and date them with any marker and simply wash them off with soapy water (or dishwasher) when you clean the pouch.




Pouch Organiser

Stick the organiser to the underside of your fridge/freezer shelf and slide in your pouches for a tidy, organised first in first out system.




Bottle & Pouch Warmer

the convenient go anywhere instant warmer to warm up pouches whilst on the go or at home. Simply click the disc and wrap the warmer around your pouch to safely and efficiently heat it up for mealtime.




Pouch Spoons & Spouts

So it's time to eat!? Just screw on a pouch spoon (perfect for mini's learning to feed) or a soft pouch spout (for the independent mini) directly onto the food pouch, for an instant ready to serve nutritious home-made meal. Perfect for at home or on the go. Straight from pouch to mini's mouth ensuring no mess. Look down and admire that sparkling clean floor :-).