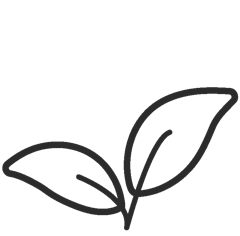 BPA, PVC, Phthalate &
Polycarbonate free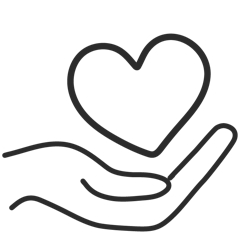 Silicone is a sustainable and conscious alternative for the modern family. Derived from the natural elements of silicon, carbon, oxygen and hydrogen, silicone is non porous (harbouring less germs than plastics) and stain resistant. Oven, microwave, freezer and dishwasher safe, silicone is tough, durable and extremely versatile. All silicone used by Cherub Baby has been independently certified to the highest European standards (FDA and LFGB approved).
Finally a safe and practical alternative that gives you confidence that you're doing the right thing.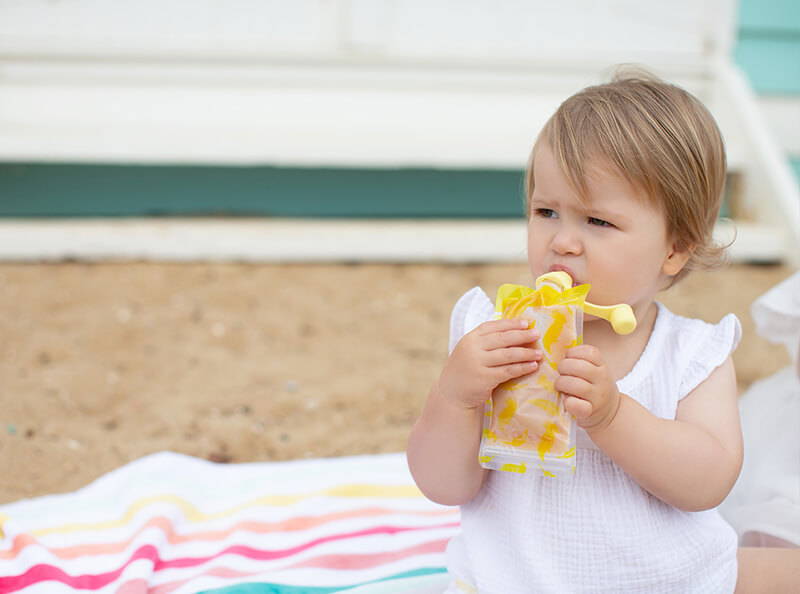 NON SPILL: cross flow spout prevents leaks when dropped

CONVENIENT: dishwasher safe

SOFT SILICONE: gentle on gums
FINE MOTOR SKILLS: promotes independent feeding

UNIVERSAL: fits Cherub Baby & Supermarket pouches

TRAVEL FRIENDLY: includes a carry case for hygienic travel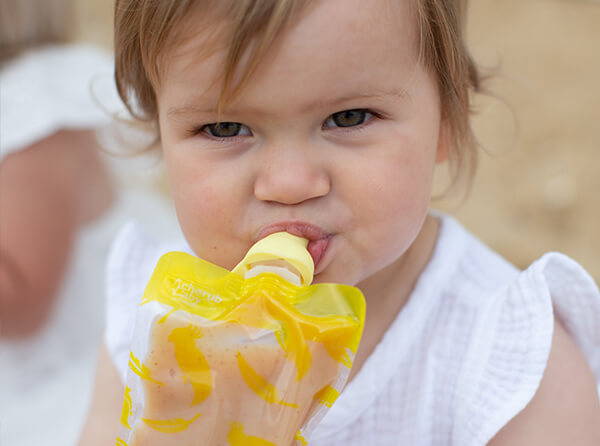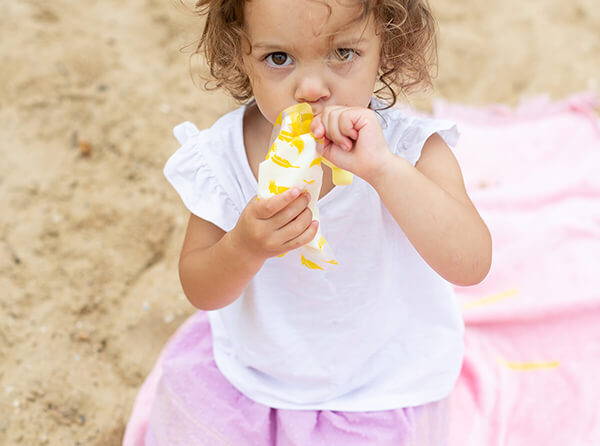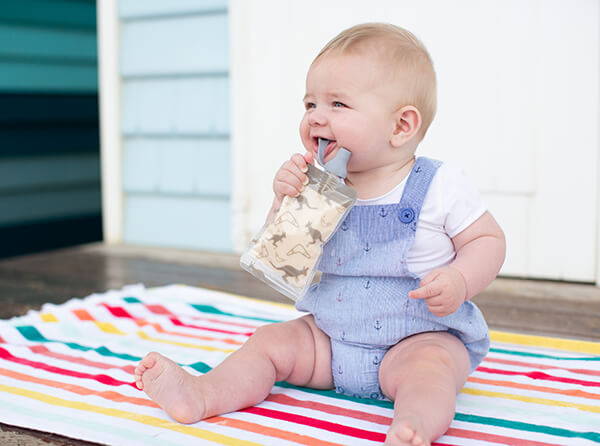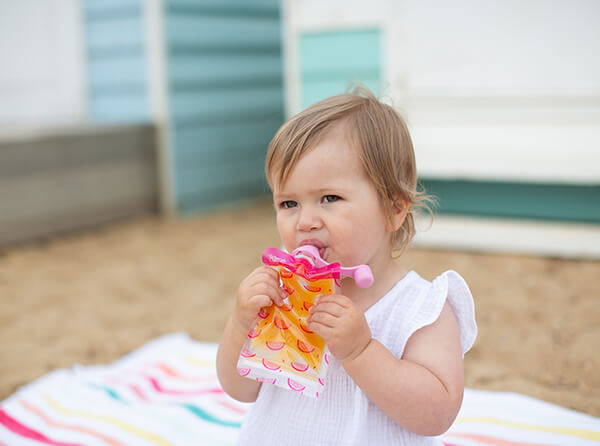 SIMPLE USE
To ensure your soft spout doesn't fall off easily please push and twist the soft spout until its pushed over the first tier of the plastic nozzle of the pouch. Refer to image. Once it's locked over the first tier it will not easily come off making it bub proof and non spill!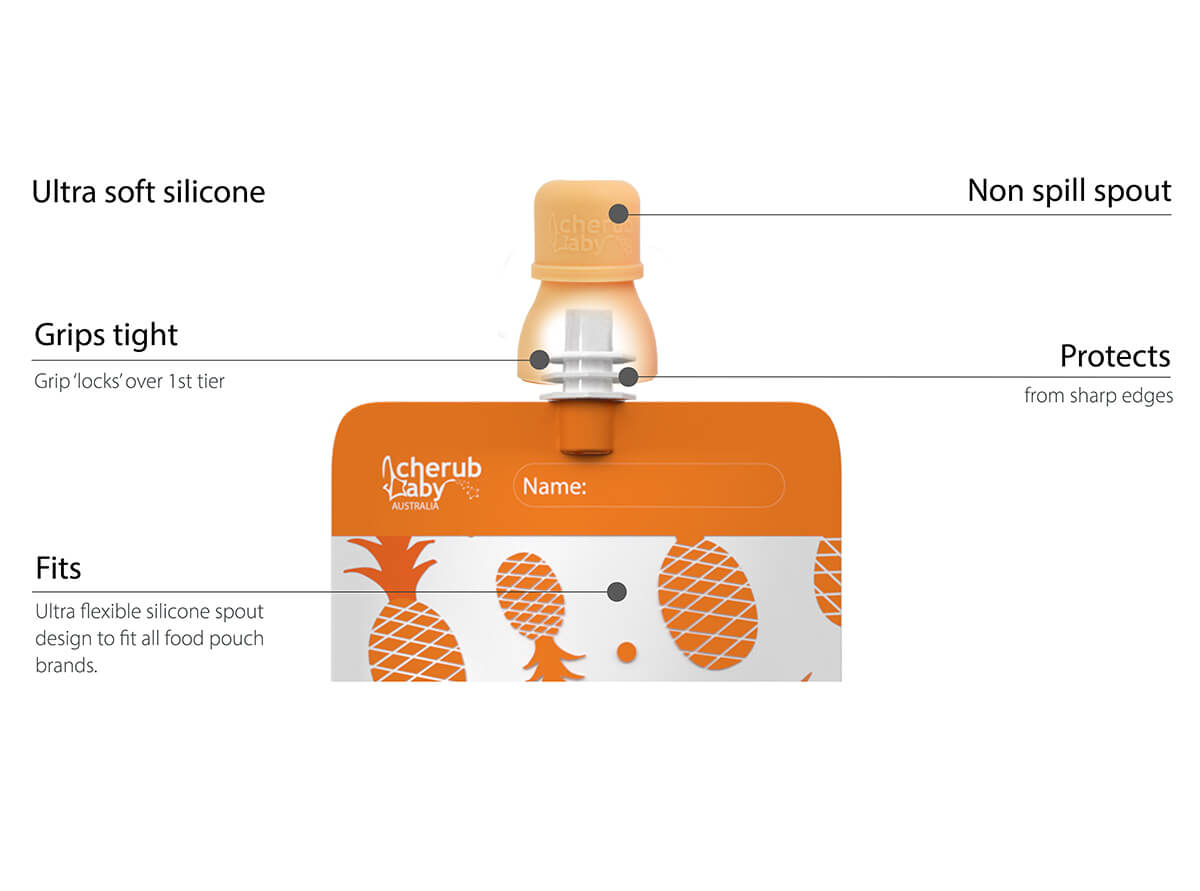 So convenient!
My little one is quite self-reliant, therefore she never appreciated me assisting her with the pouches. This is perfect for independent feeders.
Happy with new design
New design with the lid is great! Good for when we are on the run and much more gentle for baby's gums and teeth. Love that they fit on the reusable pouches and store bought ones.
Good product
Very soft, easy wash, easy feeding, time saver
These food pouch spouts are proving to be very useful, and best of all they won't break your bank balance! They come with their own carry case so you can carry them with you at all times. I keep them in my baby bag so I always have them on hand to feed my baby. They screw onto any brand, which is useful, as I don't always make my own baby food.
With new and improved baby gadgets coming out all the time, these food pouch spouts are a great idea. They screw onto pretty much any brand of baby food pouches and are great for feeding baby when you are out. My baby is becoming quite independent at feeding himself and with these spouts I don't have to worry about him hurting his mouth. They are super soft and he loves to suck and chew on them.
What is the Cherub Baby Fresh Food Feeding System?
At Cherub Baby, we believe that making home-made nutritional baby food is the best start for bub and doesn't have to be hard work. We've carefully developed a solution that covers every part of home-made food prep from making nutritious baby food to storing, labelling, freezing, warming and serving in a quick, easy, no mess, no fuss way.

We call this our fresh food feeding system.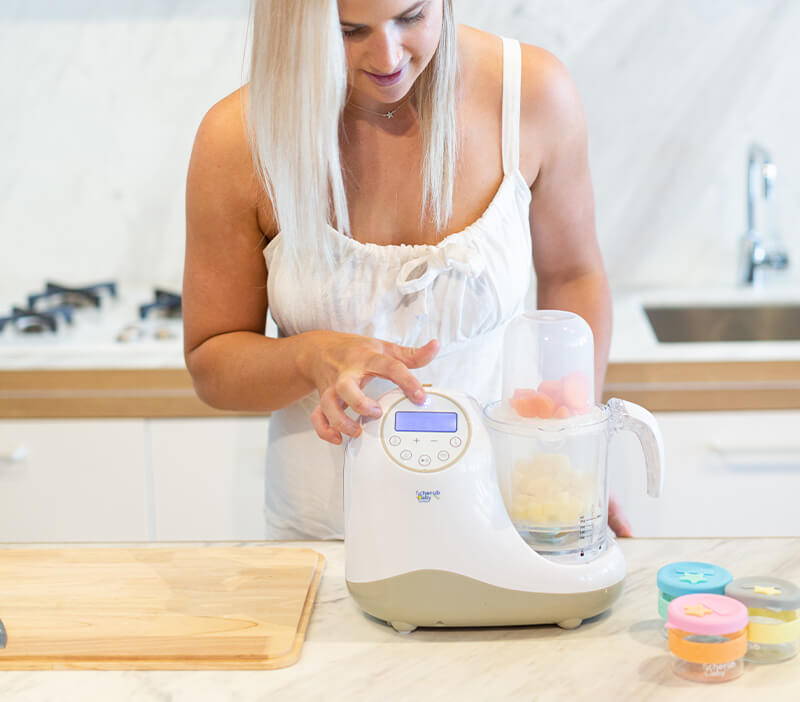 Steam and Blend

Our 4 in 1 Baby Food Maker gently steams fruits, veggies, meat and fish preserving nutrients and vitamins. After blending, simply pour purees straight into our reusable pouches.

Reusable Food Pouches

The no mess easy way to portion home-made baby food, yoghurt, smoothies and more. Simply pour in food, seal the ziplock , label and enjoy no mess direct feeding by attaching spoons and spouts.

Wash Off Pouch Labels

Label your reusable pouches with these easy stick on labels. Name and date them with any marker and simply wash them off with soapy water (or dishwasher) when you clean the pouch.




Pouch Organiser

Stick the organiser to the underside of your fridge/freezer shelf and slide in your pouches for a tidy, organised first in first out system.




Bottle & Pouch Warmer

the convenient go anywhere instant warmer to warm up pouches whilst on the go or at home. Simply click the disc and wrap the warmer around your pouch to safely and efficiently heat it up for mealtime.




Pouch Spoons & Spouts

So it's time to eat!? Just screw on a pouch spoon (perfect for mini's learning to feed) or a soft pouch spout (for the independent mini) directly onto the food pouch, for an instant ready to serve nutritious home-made meal. Perfect for at home or on the go. Straight from pouch to mini's mouth ensuring no mess. Look down and admire that sparkling clean floor :-).