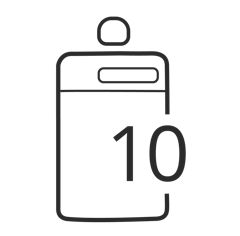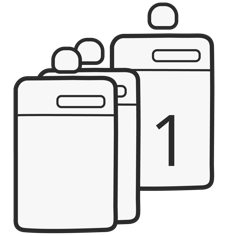 first in first out system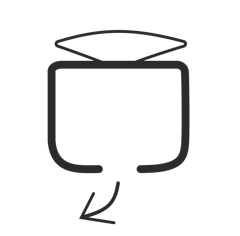 MATERIAL: ABS plastic body & PVC suction cups

FITS: up to 10 pouches/bags (or 7 large cups)

GREAT FOR: fridge, freezer or pantry

UNIVERSAL: fits Cherub Baby & Supermarket pouches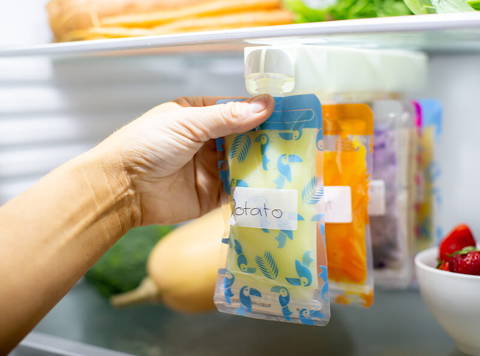 Great products and nice quality.
Exceptional items with excellent quality. I love the bottles and teats!!! It was also delivered quickly!
Amazing Organisational hack
Absolutely love these. My little one is still using pouches and having store bought ones that fit perfectly makes life much easier when I'm on the run. The fact that it has little clips to keep them from falling out but still able to remove them at the back helps so much when organising them for the day.
Love love the new edges!
Such a fantastic product, with all aspects of kid safety and environmental waste taken into account. Quick and efficient shipping!
Fit for purpose
Sticks in the freezer really well. Has notches at the ends so the pouches can't just fall out.
I have been using Cherub baby since my 1st was born in 2020 and I had recently made a second order and stuffed it up (baby brain) I contacted the team and they made the change process super easy and every contact has been clear and friendly. Love the products - bottles and teats are amazing!!! Fast delivery too! Thank you x
What is the Cherub Baby Fresh Food Feeding System?
At Cherub Baby, we believe that making home-made nutritional baby food is the best start for bub and doesn't have to be hard work. We've carefully developed a solution that covers every part of home-made food prep from making nutritious baby food to storing, labelling, freezing, warming and serving in a quick, easy, no mess, no fuss way.

We call this our fresh food feeding system.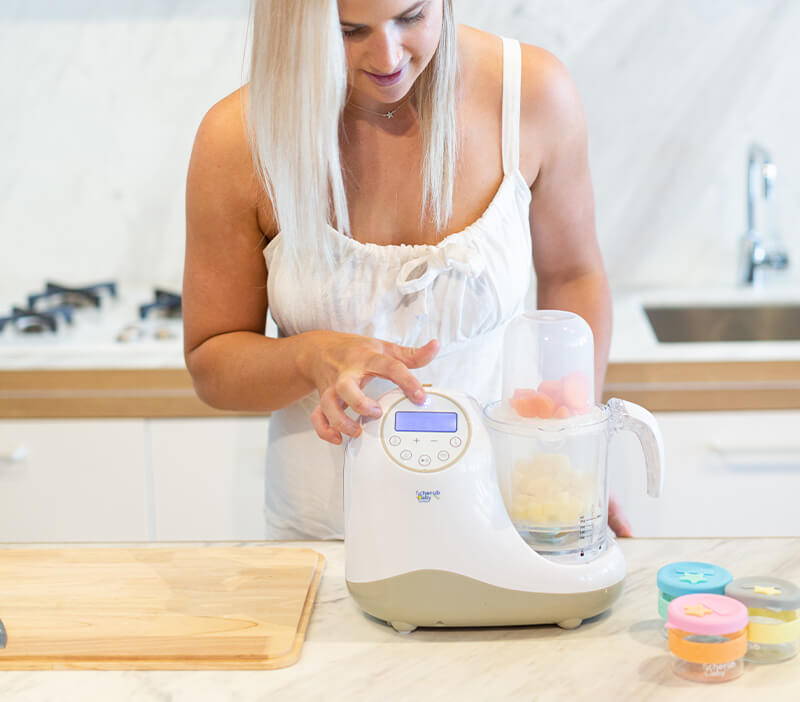 Steam and Blend

Our 4 in 1 Baby Food Maker gently steams fruits, veggies, meat and fish preserving nutrients and vitamins. After blending, simply pour purees straight into our reusable pouches.

Reusable Food Pouches

The no mess easy way to portion home-made baby food, yoghurt, smoothies and more. Simply pour in food, seal the ziplock , label and enjoy no mess direct feeding by attaching spoons and spouts.

Wash Off Pouch Labels

Label your reusable pouches with these easy stick on labels. Name and date them with any marker and simply wash them off with soapy water (or dishwasher) when you clean the pouch.




Pouch Organiser

Stick the organiser to the underside of your fridge/freezer shelf and slide in your pouches for a tidy, organised first in first out system.




Bottle & Pouch Warmer

the convenient go anywhere instant warmer to warm up pouches whilst on the go or at home. Simply click the disc and wrap the warmer around your pouch to safely and efficiently heat it up for mealtime.




Pouch Spoons & Spouts

So it's time to eat!? Just screw on a pouch spoon (perfect for mini's learning to feed) or a soft pouch spout (for the independent mini) directly onto the food pouch, for an instant ready to serve nutritious home-made meal. Perfect for at home or on the go. Straight from pouch to mini's mouth ensuring no mess. Look down and admire that sparkling clean floor :-).