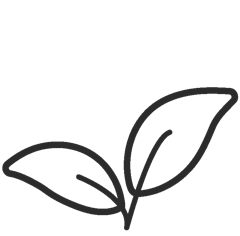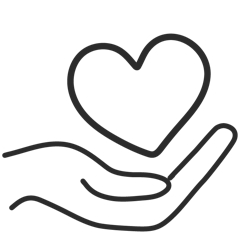 THE NATURAL WAY OF FEEDING
A wide neck ultrasoft liquid silicone form combined with a textured nipple surface mimics mothers breast and assists with the peristaltic motion of babies tongue. An advanced anti-colic valve draws air into the bottle as baby sucks, reducing air build up and assisting with colic prevention. Similar to a mothers breast shape, the design helps reduce nipple confusion when combining breast and bottle feeding or when weaning from breast to bottle.
These combined features ensure a calm, natural feeding experience that simulates breastfeeding.
NO NASTIES: BPA, Phthalates, PVC and Nitrosamines free

ANTI COLIC: air valve helps prevent colic

PERISTALTIC TEAT: assists baby's swallowing motion
SILICONE: pure ultrasoft liquid silicone

COMPATIBLE: with most other major brands of wide neck baby bottles

EASY TO CLEAN: dishwasher & steriliser safe
Medium flow Silicone teats
Perfect for my 7 month old baby - easy to clean and flow is sufficient to satisfy him but not enough to make him choke.
Preferred bottles
I initially purchased the bottle collection in picnic box & they have been so good decided to purchase more bottles. We were using store bought brands in first 2weeks however wish we had started with Cherub baby bottles immediately as the S flow teats are much easier for baby & don't interfere with breastfeeding as much as other brands did.
Customer service has also been prompt & helpful .
Love them but also problematic
The actual bottle teats are awesome. Good quality, do the job exactly as they should. I recommend the slow flow nipples even for bigger babies but that's just me. They do get cloudy so you do need to replace them every so often, which is why I purchased these ones.
Sadly I was sent the wrong flow replacement nipples (I ordered slow, was sent medium). I called and cherub baby sent me replacements and a freebie. Can't fault their customer service, although the replacement they sent were also mediums. So I called again, they sent replacements again, but this time they accidentally sent me fast flow. So I called again, they sent a replacement again, but this time it was only one packet, not the two I paid for. They are so nice and communicative on the phone, and each time really genuinely tried to fix the problem, but I've given up now trying to get the correct order. Besides, tonight I accidentally dropped a whole tray of the baby bottles and they smashed (sadly I discovered that they are not tempered glass, so that was not fun to clean up while herding a baby), so now I just have an abundance of the wrong size teats and no bottles.
That being said I've really liked the bottles and teats besides these problems and will buy again in the future.
Great - hugely recommend
I ordered these to upgrade from the slow flow teats and my baby loves them. Doesn't fuss on the bottle just downs the milk in a matter of minutes in stead of 30 minutes. Could not recommend enough
Highly recommend
I ordered these to move my daughter up from the slow flow teats. I love cherubbaby teats as my daughter is gassy/colicky and this brand helps so much with it!!