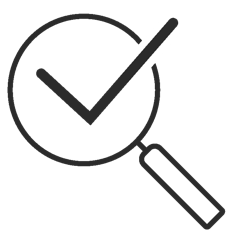 certified
CE, FDA & TGA approved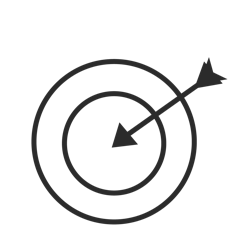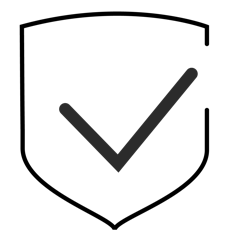 multi-functional thermometer
Perfect for wriggly and unsettled babies (and adults alike!) , the Cherub Baby Touchless Forehead thermometer provides a fast and accurate reading giving you peace of mind. This multi-functional thermometer will also take the temperature of the bath, baby bottles and even babies bedroom. It's the only thermometer you need to buy! Feel secure knowing this touchless thermometer is TGA, CE and FDA certified and backed by a full 2 year warranty.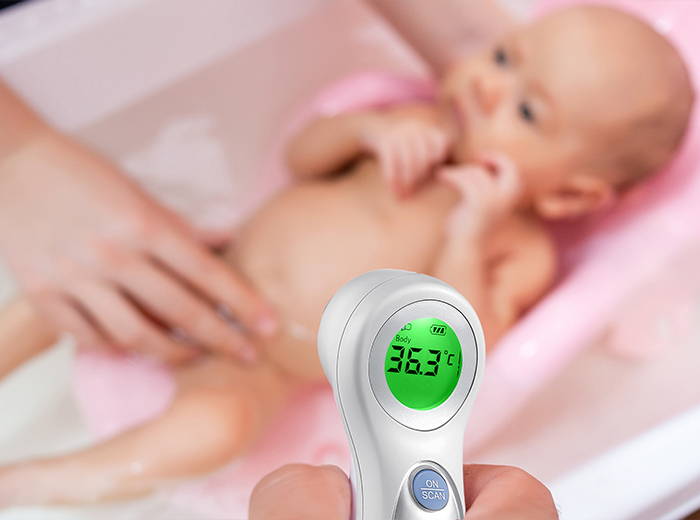 PROBE COVER FREE: ear thermometer

TOUCH: forehead thermometer

FOUR THERMOMETERS IN ONE: forehead, bath, liquid & room temperature
FEVER INDICATION: color LED indicators
An absolute lifesaver
Not only is it a body temperature, but it's a room thermometer as well. There is this clear cap, so you do need to pop that off when you are testing any temperature, quick on button, and then you can change the setting from body or to object. Or if you wanna test the room, you do need to hold it about five centimeters away.
Very easy to use.
The other thing that I really love about this digital thermometer is that it is portable!
This thing is next level. Awesome and such a lifesaver.
So I'm gonna show you what it can do. I can check on.
Looks great
Looks great, good features. Have found it a little inaccurate when using. The temp can change if you are mms difference away from the forehead or slightly to the left or right. Little bit of a learning curve I think. But so far so good.
Review!
As all our purchases have been in preparation for my daughters imminent birth, we cannot give an accurate review until your products have been used! needless to say we love your products and will be happy to write a review at a later date!