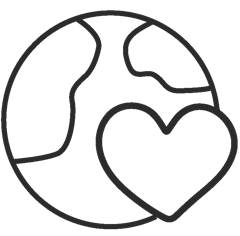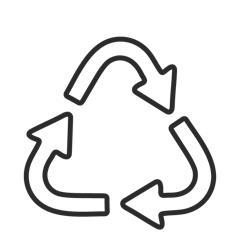 Our re-usable milk bags are designed can be washed and sterilised just like any baby bottle. Simply remove the screw cap and open the ziplock out and pop them in your dishwasher (over the prongs to ensure they can be washed through the inside). Alternatively wash the inside with a bottle brush and warm soapy water and rinse well.
With the ziplock open, stand the pouches upright in your steam steriliser along with the screw caps and run through a cycle. Each bag is designed to be re-used at least 5 times. When it is time to eventually discard the bag, simply pop them into any soft plastics recycling bin at your local major supermarket where they'll be processed and repurposed into all types of things, think playground mats and even park benches (how. cool is that!?).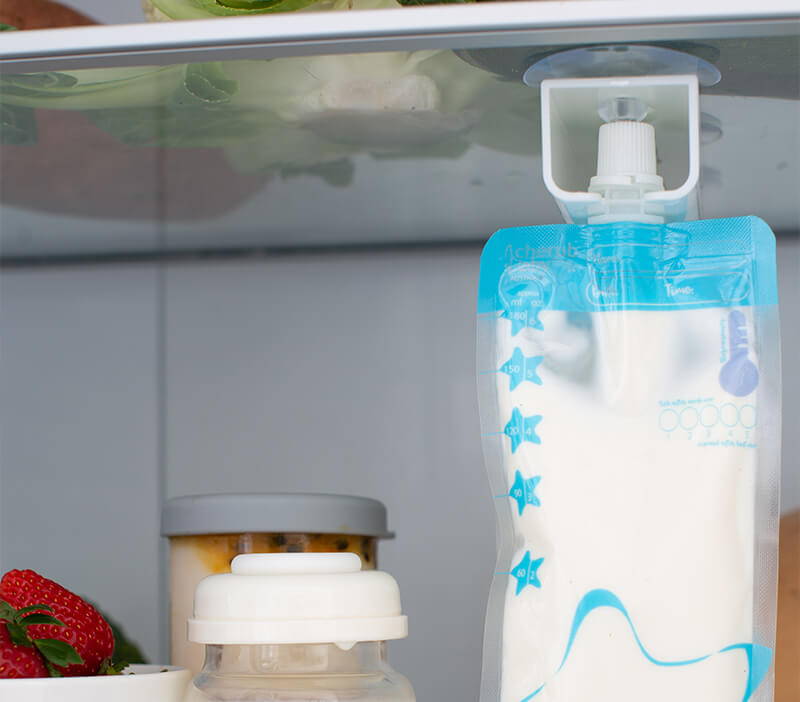 THERMOSENSOR: Blue key turns white when milk is correct temperature.

LEAK PROOF: double ziplock

PRE-STERILISED: use straight out of the box
RE-USABLE: dishwasher & steriliser safe

COMPATIBLE: with our pouch organiser

DIRECT CONNECT: to any major breast pump
Easily connect Cherub Baby milk bags to any major brand breast pumps with our breast pump adaptors . Once the bags are filled, label them with our wash off pouch labels and then store them tidily in a first in first out system, via our pouch organiser that easily connects to the shelf of your fridge or freezer.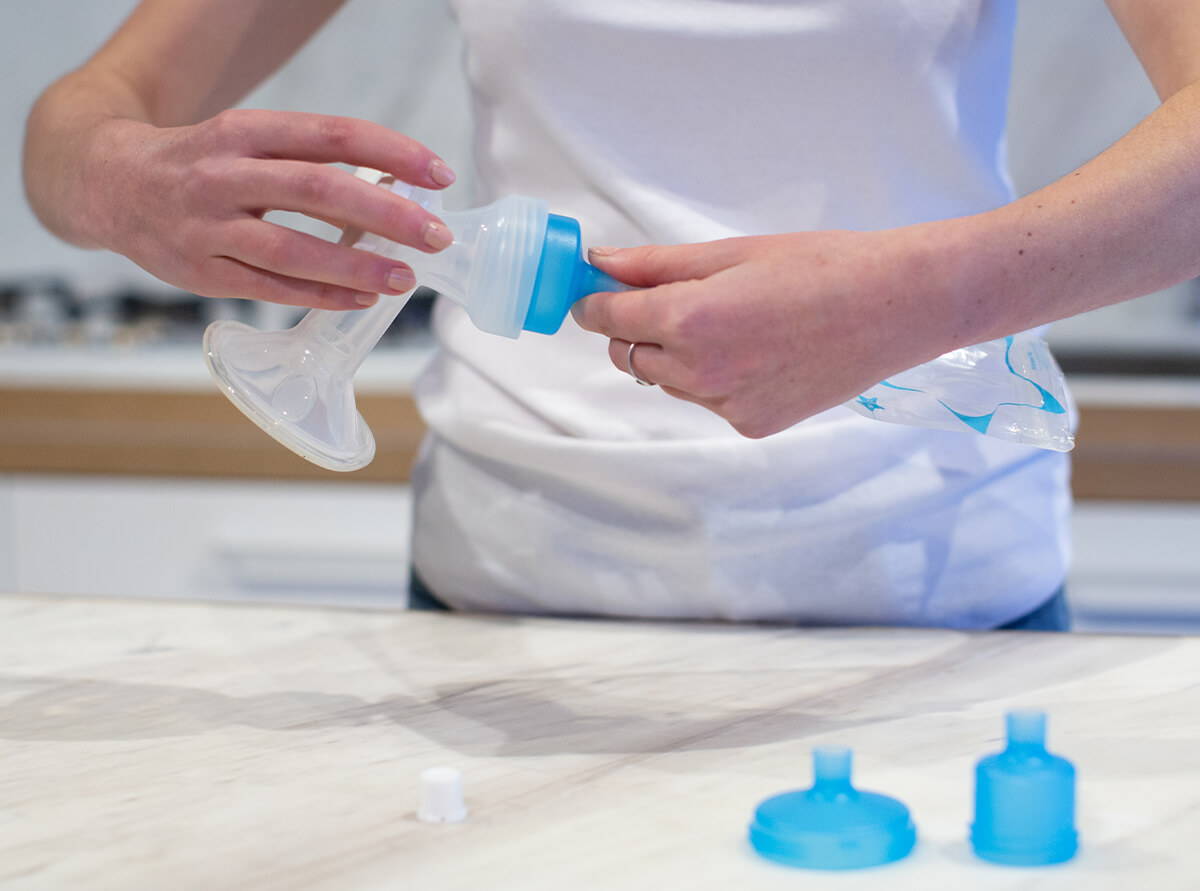 Great re useable product. A little tricky to fill without the adapter as it doesn't stand. Love the thermosensor.
Good value bags
Nice well made bags. Really like the pourability of the lid top. An improvement could be to have the lid still attached to the bag when you unscrew it, because they are small lids and easy to lose. The ziplock part gets a bit tricky to shut again in subsequent uses after sterilisation by boiling for 5 minutes, but it still seems completely sealable so far (I've only boiled some up to 3 times to date). Better value still than buying single use pouches as they can be reused 5 times each, as long as you don't mind cleaning and sterilising them. Personally I haven't really used the thermosenser but for new parents I'm sure it's helpful.
I have consistently used these milk bags for 5 months now and they work well for me with pumping and freezing breastmilk. They are very easy to use, affordable, and are not overly fragile. I use them every day and nothing ever spilled out. These are BPA free and consistent in their high quality. Highly recommended!
Bought these for my daughter as I wanted strong bags with CLEAR easy & accurate measurements, & thermal sensing ensures babys safety. She is delighted with them- & will coninue using them as long as they are available, or untill baby is one- whichever comes first! Good value for best product.
Bought this milk bags at the roadshow and fully recommend it to all the mums. While you warm the milk in bag in a hot water, the thermo sensor will let you know the temperature and you can easily prepare the milk to your baby. The only concern is the measurements, not so sure whether it is correct as it is. But for storage purpose, this milk bag is cheaper than Mandela.