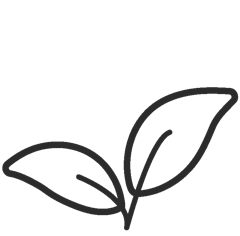 BPA, PVC, Phthalate &
Polycarbonate free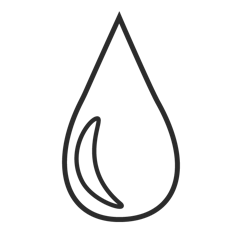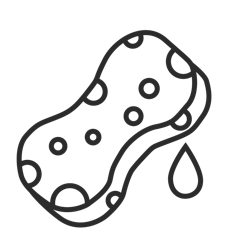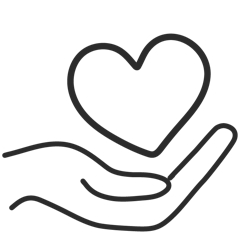 The benefit of baby led weaning
Baby-led weaning supports the development of hand-eye coordination, chewing skills, dexterity, and healthy eating habits. It also gives babies an opportunity to explore the taste, texture, aroma, and color of a variety of foods whilst boosting confidence and independence. Baby led weaning can be adopted in conjunction with pouch feeding as you should find baby will quickly progress from holding a bottle, or baby food pouch to holding a fork and spoon. The more baby handles objects themselves, the faster they'll get the hang of it!
At first you'll find baby will naturally try to grab food with their hands and this is where pouches can be a helpful tool, as baby can grab the pouch and squeeze, controlling the food and independently feeding, whilst building hand eye co-ordination and fine motor skills.
Top Tip: place the silicone fork and spoon out with every meal from the early stages (6 months). Let baby explore the utensils, use it as a teether and over time develop their fine motor skills, so when they reach 10-12 months of age they'll be more confident in handling cutlery and perhaps even start to have developed pincer grip and pencil grasp.
PURE SILICONE: gentle and safe for little hands & mouths

NON POROUS: resistant to stains and odours

UNBREAKABLE: they'll withstand years of wear and tear
EASY TO CLEAN: wash with warm soapy water and rinse

NO NASTIES: BPA, PVC, PHTHALATE & POLYCARBONATE free

WARRANTY: this product comes with a 12 month warranty
Really safe option for a baby's first introduction to cutlery. The choking guard of the item is just so awesome.
Just started our baby on solids and loving this silicone cutlery. Easy and safe to use for our 6 month old. Our little girl also has tried to feed herself with them but its trial and error still.. The softness of the material is perfect as keeps her safe but the prongs are strong enough to stab food successfully.
My sister bought these for my bub as she has a pair for her own. I like the choke guard and how soft the silicone ease, also with the small grips for little hands. Good design!
Love
Twinnies love these also for their teething !