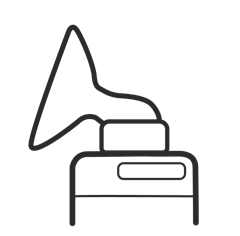 connect directly to any major breast pump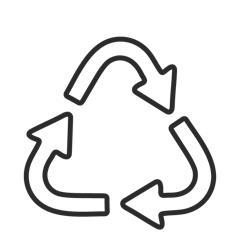 PRACTICAL BUT PLANET FRIENDLY
When you purchase a pack of these breast milk bags you can smile knowing that yeah it's plastic…but it's plastic with a plan. Firstly we're offsetting the carbon emission of the production and transport of this product through Greenfleet Australia. Secondly we are donating 10c from every pack sold to WWF' s 'Don't Let Nature Go To Waste' campaign to reduce plastics from flowing into waterways and oceans and help create the largest net-free haven for dugongs, dolphins and turtles on the Great Barrier Reef. Thirdly we are encouraging, make that begging you…please don't throw these bags in your general rubbish bin. Both the packaging and product can be recycled and transformed into other products like outdoor tables, fencing, decking and so much more (recycling details inside the pack)!
THERMOSENSOR: Blue key turns white when milk is correct temperature.

LEAK PROOF: double ziplock.

PRE-STERILISED: use straight out of the box
PLANET FRIENDLY: carbon neutral, recyclable

COMPATIBLE: with our pouch organiser

DIRECT CONNECT: to any major breast pump
Easily connect Cherub Baby milk bags to any major brand breast pumps with our breast pump adaptors . Once the bags are filled, label them with our wash off pouch labels and then store them tidily in a first in first out system, via our pouch organiser that easily connects to the shelf of your fridge or freezer.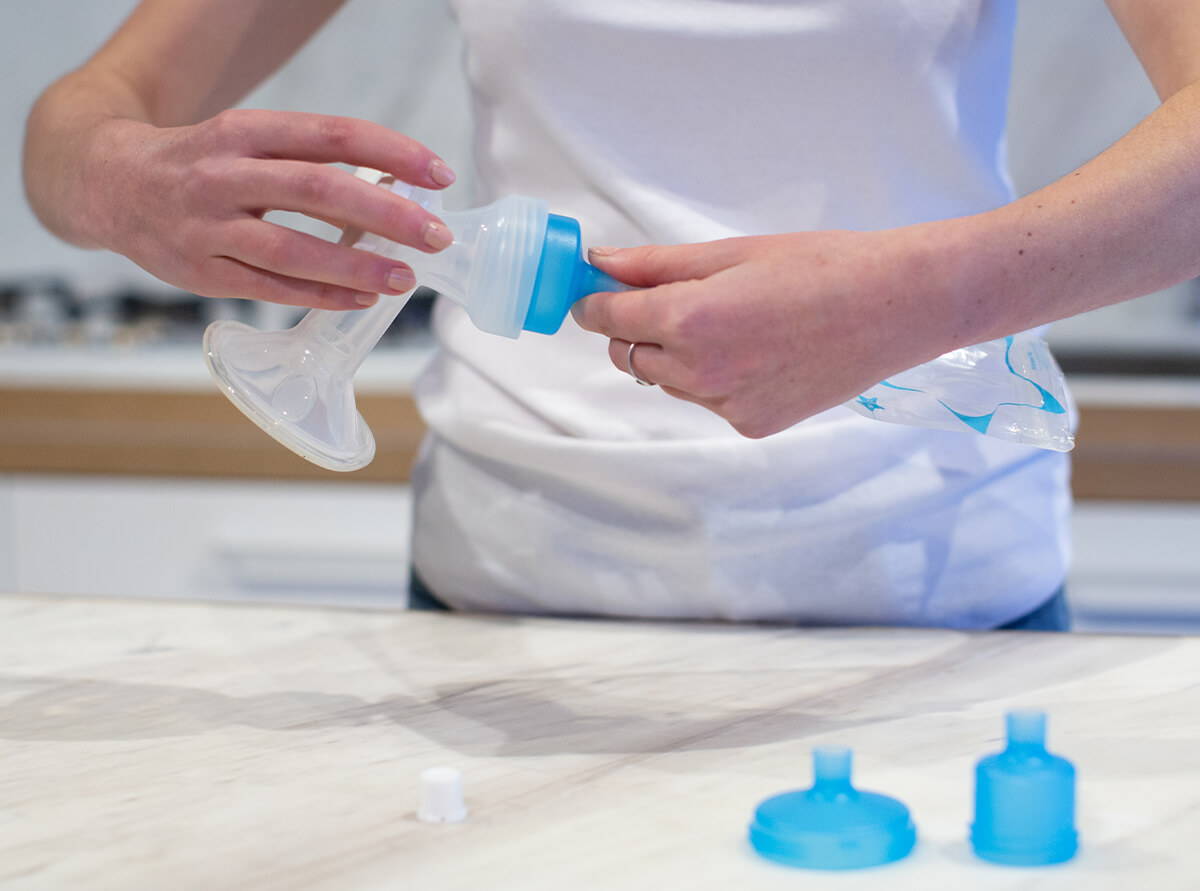 How easy!
These are such a great idea!! The extra nozzles that connect straight to different pumps are so good. I have 2 different pumps and they fit both!
Great quality. Easy to use.
Love the quality!! Exactly what I needed for Bub! Will buy more :)
My first purchase from CB, love them